Buhari's Own Is Even Better, See What Rivers State Governor Called Coronavirus Before Laughing
Buhari's Own Is Even Better, See What Rivers State Governor Called Coronavirus Before Laughin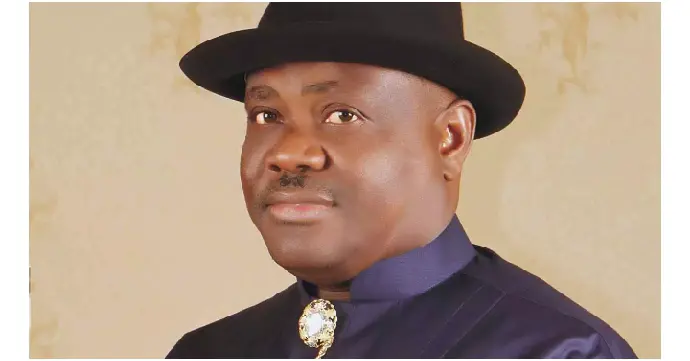 After putting so much pressure on the president Muhammad Buhari to address his nation about the outbreak of the pandemic Coronavirus which he finally did, Nigerians have been making jest of their president Buhari after he failed to pronounce the word Coronavirus or Covid-19 correctly.
A lot of people in reaction to this have been saying the president has been keeping silent since all this while because he couldn't pronounce the word correctly and was learning how to do so.
However, it finally appears that the president is even better than some so-called well-learned politicians in the country as the governor of Rivers State Nyesom Wike called Coronavirus Okolo virus which got people laughing very hard.
Before laughing at president Muhammad Buhari see what Rivers State governor Nyesom Wike called Coronavirus below and how people couldn't stop laughing.
https://www.instagram.com/p/B-FLkdzAisT/?igshid=ldh3r9a469u8